Important Information
Please Read this Page Before You Go on Your Cruise.
*Please see if your country needs a Visa Customs
Bahamian Consulate Contact Information
Bahamian Consulate
Miami Tel: 305-373-6295
Fax: 305-373-6312
Contact the Bahamian Consulate for Your Specific Requirements

Passports
In order to enter The Bahamas, visitors from Britain and Canada must have a passport to show proof of citizenship. Under new Homeland Security regulations, U.S. travelers are required to have a valid passport to re-enter the United States.
Onward or return tickets must be shown to immigration officials in The Bahamas. Citizens of other countries, including Australia, Ireland, and New Zealand, should carry a valid passport when traveling.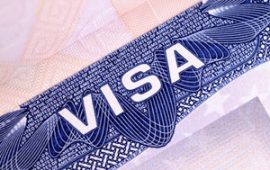 Visas
The Commonwealth of The Bahamas does not require visas. Upon entering The Bahamas, you'll be given an immigration card to complete and sign. The card has a carbon copy that you must keep until departure, at which time it must be turned in. You will be required to pay a departure tax before you can exit the country.
IMPORTANT INFORMATION:
Visitors are strongly advised to collect receipts for all purchases made in The Bahamas.
You must also declare all gifts received while abroad.
If you purchased an item during an earlier trip abroad, carry proof that you have already paid Customs duty on the item at the time of your previous reentry.
It is advised to compile a list of expensive carry-on items and have U.S. Customs stamp the list at the airport before your departure.
Bahamian Customs allows you to bring in 200 cigarettes, or 50 cigars, or 1 pound of tobacco, plus 1 quart of spirits. You can also bring in items classified as "personal effects." There is no limit to how much money you can bring to the Island.