You go to Grand Bahama Island for the sun, the sea, the relaxing ambiance, the warm and friendly people there. But a big part of the attraction are the local food and drinks. When you come here you want to treat yourself to the best. Below are a few, good places to start. Enjoy!
The After Deck
The After Deck is a small local restaurant situated within the Port Lucaya Marketplace, in Freeport.
The menu here features dishes that are popular among tourists as well as locals. However, the restaurant's specialties of the breakfast variety. Their specialty is Eggs Benedict and Coconut French Toast. They serve seafood, of course, with both American and Caribbean cuisine influences. Entrees generally cost between $10 and $25 for lunch and dinner, and between $5 and $12 for breakfast. The restaurant is casual, both indoor and out.
Hours: Daily 7:00 a.m. – 11:00 p.m.
Credit Cards are Accepted
Reservations Required
Phone: (242) 351-7591
Rum Runner's Bar & Grill
This popular bar serves a variety of finger foods and light snacks that can be enjoyed indoors or on their outside deck. But it's the drink menu and comfortable, friendly atmosphere that brings both locals and visitors through its doors.
Prices are very reasonable. Get 2 Sand Beers for only $5. They also serve burgers.
Address: Sea Horse Rd on Bell Channel Bay, Freeport, Grand Bahama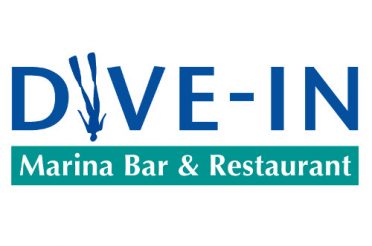 Dive In Marina Bar & Restaurant
The Dive-In Bar & Restaurant is a place where sun seekers, boaters and lovers of the sea gather in Grand Bahama. It is a casual poolside, waterfront bar and grill overlooking the Port Lucaya Marina.
A great place for breakfast and dinner, it features a wide variety of Bahamian & American cuisine and specially blended frozen tropical drinks. Prepare to catch a one man band every second Sunday of the month.
Hours: Monday – Wednesday: 8 AM – 8 PM Thursday – Sunday: 8 AM – 11 PM (Kitchen closes at 9 PM)